Wel­come
The Paul-Ehrlich-Institut (PEI), the Federal Institute for Vaccines and Biomedicines, in Langen near Frankfurt/Main is a senior federal authority reporting to the Federal Ministry of Health (Bundesministerium für Gesundheit, BMG). It is responsible for the research, assessment, and marketing authorisation of biomedicines for human use and immunological veterinary medicinal products. Its remit also includes the authorisation of clinical trials and pharmacovigilance, i.e. recording and evaluation of potential adverse effects.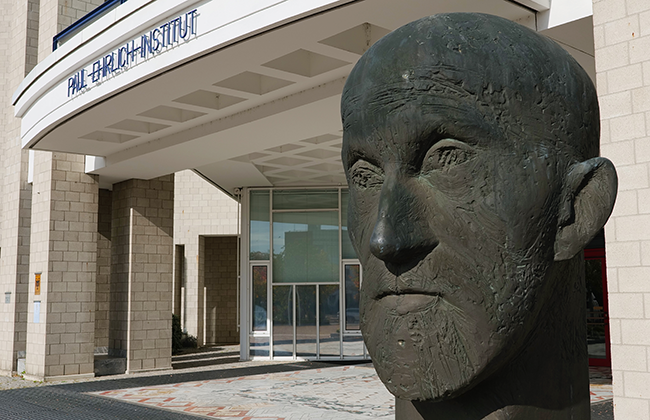 Other duties of the institute include official batch control, scientific advice and inspections. In-house experimental research in the field of biomedicines and life science form an indispensable basis for the manifold tasks performed at the institute.
The Paul-Ehrlich-Institut, with its roughly 900 members of staff, also has advisory functions nationally (federal government, federal states (Länder)), and internationally (World Health Organisation, European Medicines Agency, European Commission, Council of Europe etc.).