ZEPAI
Center for Pandemic Vaccines and Therapeutics
Vaccines are among the most effective tools in the fight against the spread of pathogens. In the early phase of a pandemic, therapeutics can mitigate severe courses of a pandemic infectious disease. Preparing optimally for future pandemics, the German Federal Ministry of Health (Bundesministerium für Gesundheit, BMG) has established the Center for Pandemic Vaccines and Therapeutics – ZEPAI – at the Paul-Ehrlich-Institut (PEI). Professor Dr Isabelle Bekeredjian-Ding has been appointed acting director. Her deputy is Dr Joachim Bug, Head of Production.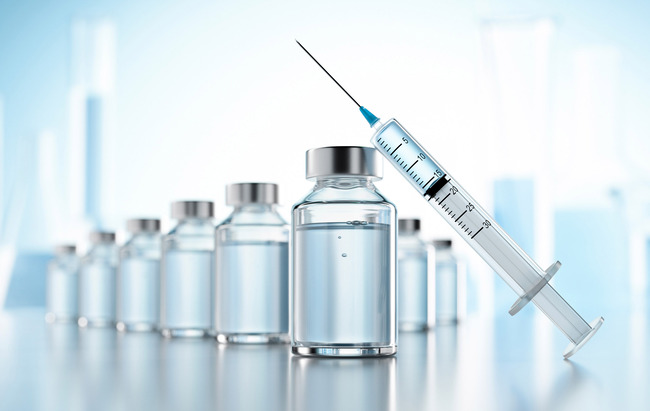 Vision
Limit pandemic damage by establishing a framework for making pandemic vaccines available as fast as possible.
ZEPAI – Fields of Action
The COVID-19 pandemic has shown that pandemic preparedness and response require coordinated and strategic efforts. From the outset, it is crucial to monitor, steer, and proactively support the implementation of such complex processes.
In order to be prepared and ready to act during future pandemics with respect to personnel, expertise, and technology, ZEPAI establishes an interdisciplinary pool of experts. The team will cover the entire spectrum of pandemic-relevant activities, including drug manufacturing, logistics, infectiology, law, communication and public health services.
ZEPAI's work focuses on four central fields of action:
I. Production and Procurement
ZEPAI accompanies and supports the entire process of vaccine production with adequate infrastructure measures in order to ensure a rapid and tailor-made allocation of pandemic vaccines and therapeutics. This includes activating provisioned vaccines production capacities with pharmaceutical companies.
II. Vaccine Distribution and Digitalisation
ZEPAI assumes both an operative and a monitoring function pertaining to the nationwide distribution of pandemic vaccines. ZEPAI also organizes and monitors the procurement, storage, and, if applicable, the distribution of pandemic therapeutics. Using digital data collection and monitoring structures, the procurement and distribution of vaccines will be efficient, targeted and sustainable.
III. Networking
In order to develop vaccines and therapeutics for a pandemic and to produce and distribute them rapidly in the event of a pandemic, permanent networking of all stakeholders is required. To this end, ZEPAI will ensure reliable communication channels with national and international stakeholders. ZEPAI aims to initiate and sustainably establish strategic collaborations with pandemic-relevant public institutions and private companies at both national and international levels.
IV. Expertise
ZEPAI provides its full expertise to all stakeholders that look for exchange and advice in creating innovative solutions for operational pandemic preparedness. Concerning pandemic preparedness and response with the help of vaccines and therapeutics, ZEPAI acts as the central advisory unit.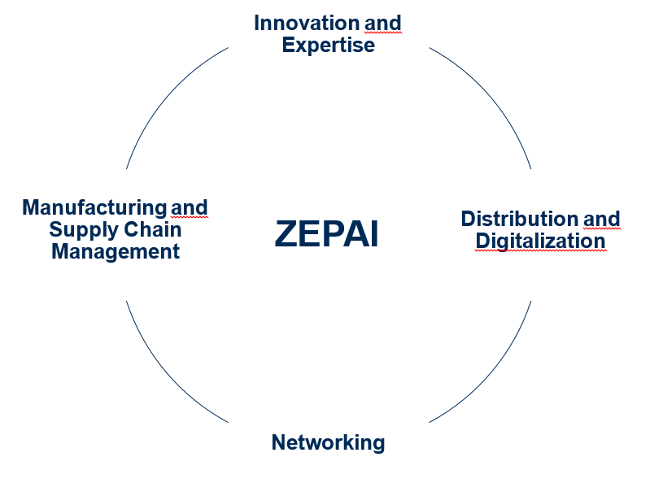 ZEPAI – Management
Professor Dr Isabelle Bekeredjian-Ding
Acting Director ZEPAI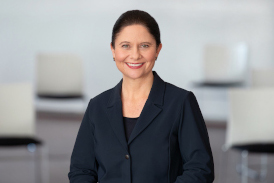 "At ZEPAI, we are gearing up for future pandemics at an early stage. Together with partners, we will rethink all relevant aspects for providing pandemic vaccines and therapeutics, design innovative solutions and implement them in a timely manner."
Professor Dr Isabelle Bekeredjian-Ding joined Paul-Ehrlich-Institut as Head of the Division of Microbiology in 2015. Her research and clinical focus is infectious diseases.
Her broad regulatory expertise includes microbiological safety of biomedicines, evaluation of products in the field of infectious diseases, and preclinical and clinical vaccine development.
She served as a member of the Pandemic Task Force and the Vaccines Working Party of the European Medicines Agency (EMA) as well as chair of the scientific committee of the Innovative Medicines Initiative 2 (IMI2). Thus, Professor Dr Bekeredjian-Ding looks back on several years of experience in one of the internationally most important public-private partnerships in healthcare.
Dr Joachim Bug
Deputy Director ZEPAI, Head of Production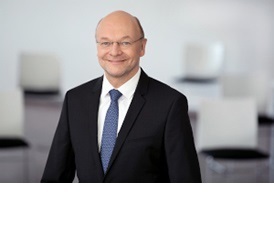 "Establishing pandemic preparedness with pharmaceutical production significantly shortens the reaction time in the event of future pandemics. It is a milestone of public healthcare. Thanks to careful planning and preparation, effective vaccines and therapeutics will be available as fast as possible."
In October 2021, after many years spent in international management positions with the pharmaceutical industry in the areas of development, production, quality management, and strategy, Dr Bug changed to Paul-Ehrlich-Institut to support the establishment of ZEPAI.
News
Contact