Pro­cess­ing Statis­tics
This section shows the processing statistics on clinical trials for which the Paul-Ehrlich-Institut is the competent authority.
Overview of all requests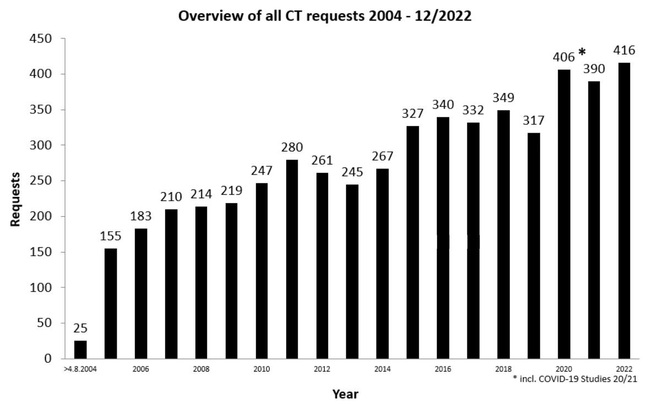 Distribution of clinical trial authorisations by commercial and non-commercial sponsors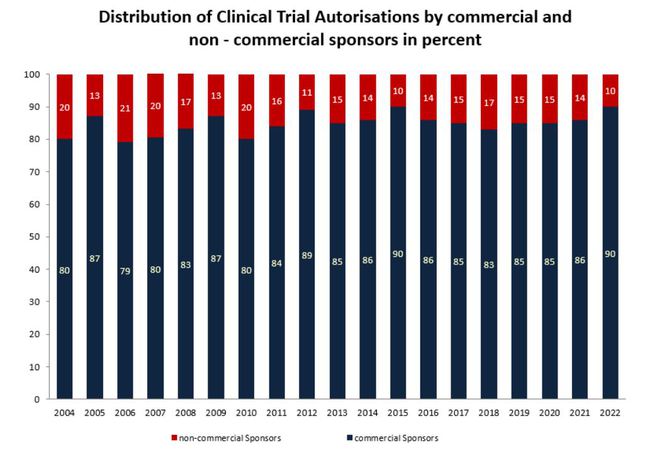 * Without clinical trials for was which applied before the implementation of Directive 2001/20/EC
All requests by product groups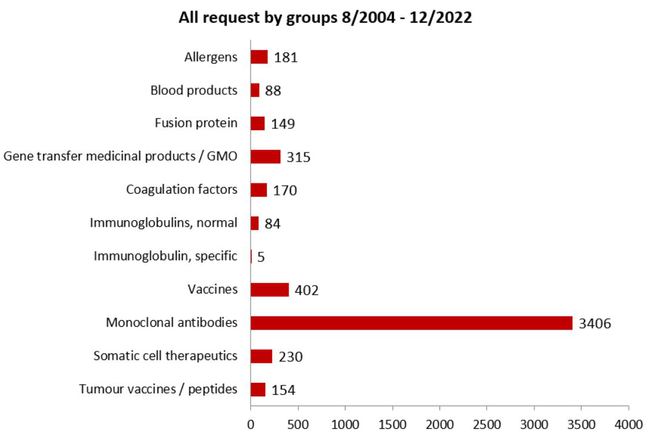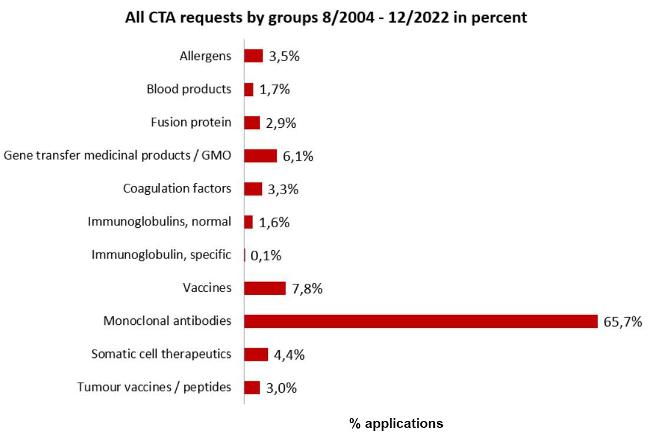 Decisions on clinical trial applications
(August 2004 - 2020)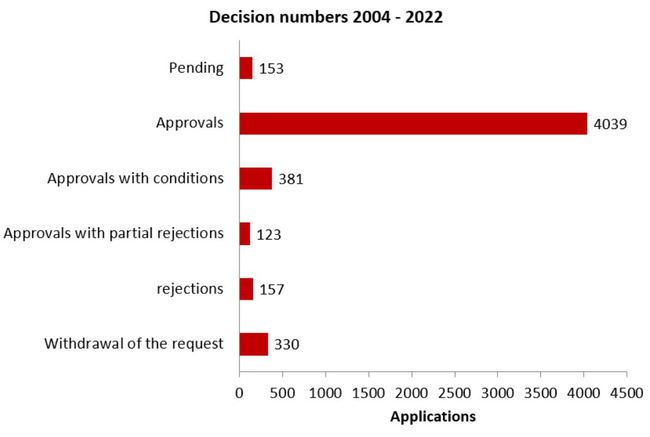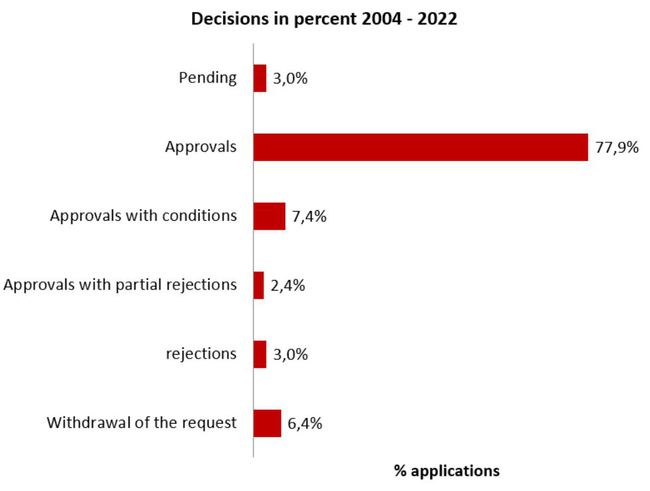 Protest procedures may alter the outcome of the procedure in retrospect compared with the data of the previous year.
Amendments to clinical trial authorisations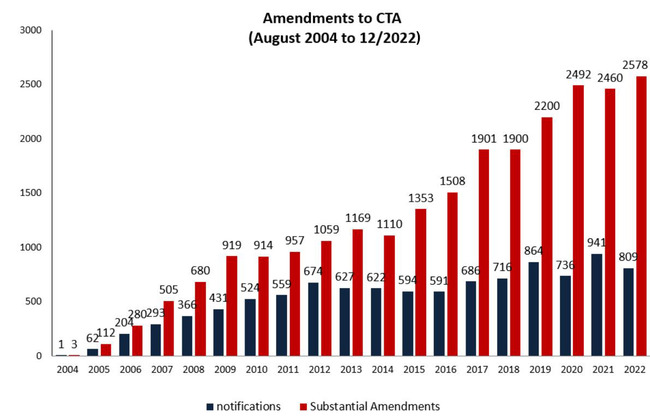 Type of request
Portion
Type of notification
Notifications
100%
favourable
Subst. Amendments (requiring authorisation)
Distribution of decisions
0,20%
pending
96,50%
approvals
0,50%
approval with conditions
1,40%
partial Rejection
0,45%
rejections
0,90%
withdrawal of Amendment
The table is representing the figures for amendments to clinical trial requests requiring an authorisation and amendments for notification only from 2004 to 12/2020.
Submission of Annual safety reports to the PEI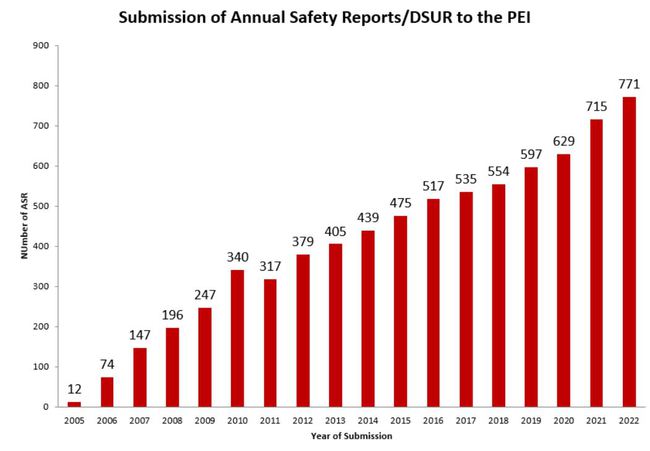 An Annual Safety Report has to be submitted to the Paul-Ehrlich-Institut for clinical trials, that are performed in Germany for longer than one Year.