Re­search Group at the Di­vi­sion of Al­ler­gol­o­gy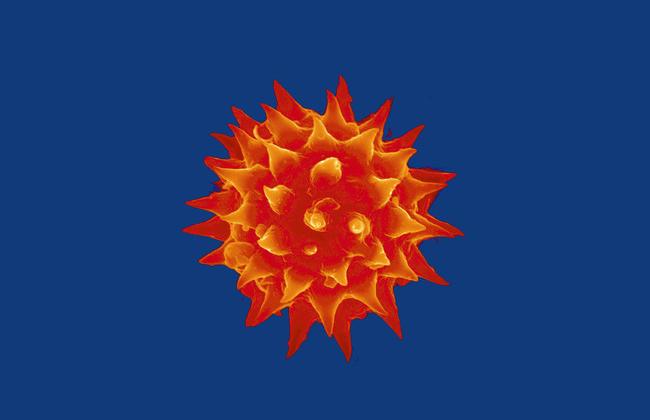 Research Team
Professor Dr  med Vera Mahler (Head of Division Allergology)
Dr Detlef Bartel (Head of Section Batch Control and Allergen Analytics)
Priv.-Doz. Dr Thomas Holzhauser (Head of Section Recombinant Allergen Therapeutics)
Dr Susanne Kaul (Head of Section Clinical Allergology)
Dr Frank Führer
Dr Kathrin Paulus
Dr Andreas Reuter
Dr Thomas Schulenborg
Dr Jelena Spiric
Dr Lothar Vogel
Dr Julia Zimmer

Technical Assistance
Sascha Döring
Anna Maria Engin
Ellen Grosser
Ann-Christine Junker
Kornelia Kleiner
Stefanie Randow
Daniel Strecker
Elke Völker
Research Summary
The research at the Division of Allergology is dedicated to investigate factors within the interaction of allergen and organism that contribute to the clinical manifestation and relevance of allergic sensitization. This offers approaches for modulation of the immune response, better diagnosis and therapy of allergic disease.
Allergies are an inadequate immune response against normally harmless environmental antigens, such as proteins from pollens, animals or foods. In case of IgE-mediated allergy, the Th2 cell response dominates over a Th1 response and stimulates the synthesis of immunoglobulin E (IgE) antibodies. These antibodies bind to high-affinity receptors on the surface of mast cells and, after cross-linking by the relevant allergen, induce the release of preformed and newly synthesized inflammatory mediators, thus leading to the typical symptoms of immediate type allergy. Apart from treating the symptoms, e.g. with antihistamines, the only established curative treatment is allergen specific immunotherapy (AIT) with allergen extracts. By administration of increasing amounts of allergens, this form of treatment modulates the immune response, resulting in a protective T-cell response. However, not for all allery manifestations AIT is available: E.g. for food allergy and occupational allergies AIT has been difficult because of severe side effects caused by whole-food extracts.
However, development of allergic disease is not only based on the interaction between (i) exposure (environment) and (ii) predisposition (genetic background of the individual), but multiple augmentation factors influence disease manifestation, including also protective and suppressive factors: Not every allergen contact will lead to a sensitization in a predisposed individual, not every sensitized individual will develop clinical symptoms. Besides dose and structure of the allergen, adjuvants and the route of exposure (inhalant versus gastrointestinal versus epidermal) may be of distinctive importance for manifestation of allergic disease as well as time of exposure, climate and hormonal factors, microbiota and non-allergenic food ingredients. The current research focus is on systematic investigation of molecular (allergen-specific), individual (predisposing) and pathophysiological (patient-specific) aspects and environmental modulation factors which influence the clinical relevance of sensitizations in an individual.
Current projects include characterization of novel allergens and isoforms and their clinical reactions, structural and biological basis of protein allergenicity, investigation of differences in epitop recognition in allergic individuals from Northern and Southern Europe, differences in epitop recognition allergic individuals with mild versus systemic allergic reaction, differences in allergen recognition in silent versus symptomatic sensitization to model allergen sources, In vitro methods for the standardization of allergen preparations, identification and characterization of relevant allergens in epidermal sensitization as well as relevance of specific allergens for successful treatment with allergen immunotherapy and applied costimulatory factors.
For these translational fields of research well characterized patient cohorts are essential provided by ongoing cooperation with our cooperation partners from academic research facilities as well as national and international academic clinical and research networks (e.g. German Contact Dermatitis research group (DKG), Information network departments of dermatology (IVDK), Anaphylaxis registry (NORA), COST Action TD 1206 Standerm, EuroPrevall Consortium).
Head of Research Group
Professor Dr Vera Mahler
Publications
Email: Vera.Mahler@pei.de