Research at the Division of Immunology
Re­search at the Di­vi­sion of Im­munol­o­gy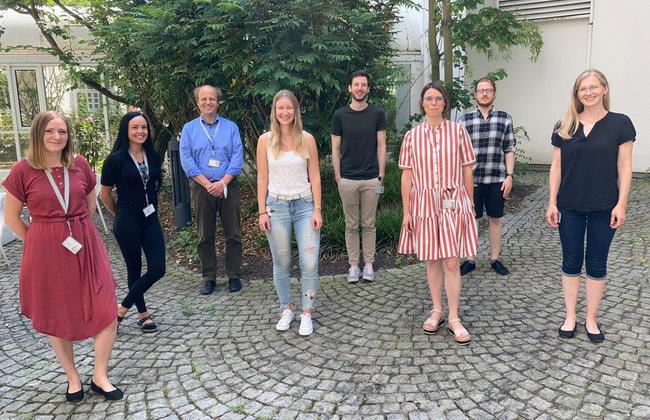 Research Team
Professor Dr Ger van Zandbergen (Head of Division Immunology)
Dr Katrin Bagola (Scientist)
Michaela Bergmann (PhD Student)
Dr Simone Bernardino Potthast (Scientist)
Dr Klaus Boller (Scientist, Head of Morphology Section)
Katja Döring (Assistant to the Head of Division)
Regina Eberle (Technician, Morphology Section)
Anna Marie Grothaus (Technical Assistant)
Dr Jörg Kirberg (Scientist, Morphology Section)
Dorothea Kreuz (Technical Assistant, Morphology Section)
Ramona Mirke (Technical Assistant, Morphology Section)
Dr. Sospeter Njeru (Scientist, Morphology Section)
Laura Roßmann (PhD Student)
Dr Anna Schappert (Guest Scientist)
Fabian Stei (Master Student)
Bianca Walber (Technical Assistant)
Research Summary
Pathogens that infect immune cells have evolved multiple strategies to circumvent their detection by the host immune system and to prevent their elimination. To understand the underlying pathogen-host interactions, we study the development of intracellular vesicles, so-called compartments, in which parasites, like Leishmania major, or bacteria, like Chlamydia trachomatis reside and replicate. To this end, we perform infection experiments using primary human cells of the innate immune system, including macrophages, dendritic cells and neutrophils, and also examine the effects on the adaptive immune system, especially T cells. We found that the pathogens manipulate the host cell autophagy mechanisms to promote their own reproduction and to suppress the activation of an immune response. Moreover, pathogens are able to affect programmed cell death pathways of the host cell which contributes to infection spreading.
We apply state of the art live cell imaging of compartment development and investigate host cell proteins involved in the dynamics of cellular defence. Combining this approach with electron microscopy analysis of the primary human host cell ultrastructure will enable us to understand how intracellular pathogens restrain an effective immune response. Genetic modification of primary human host cells finally allows us to investigate and manipulate susceptibility and resistance factors on a molecular level. Our ultimate goal is to identify cellular factors that are critical for the clearance of intracellular pathogens.
In another project, we aim to develop functionalized artificial structures (FASt) for a targeted immunotherapy to guide and modulate antigen-specific cytotoxic T-cell responses in tumor and autoimmune diseases
The lab of Dr Jörg Kirberg aims to further elucidate the basic mechanisms of T cell homeostasis and to identify pathways specifically ruling T cell interclonal competitiveness.
Head of Research
Professor Dr Ger van Zandbergen
Publications
Email: [email protected]
Research Group for Novel Vaccination Strategies and Early Immune Responses
Re­search Group for Nov­el Vac­ci­na­tion Strate­gies and Ear­ly Im­mune Re­spons­es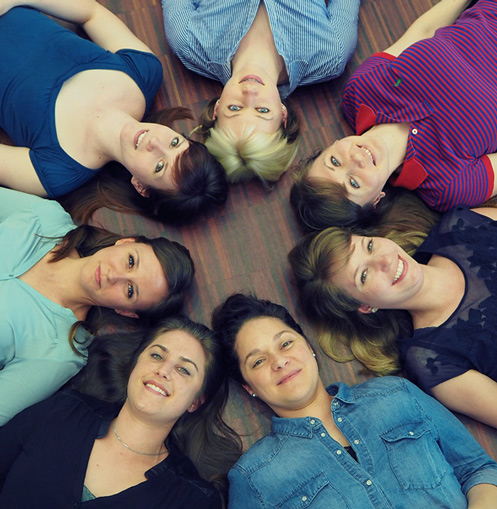 Source: PEI
Research Team
Professor Dr Zoe Waibler (Head of section)
Dr Martina Anzaghe (Research Associate)
Katharina Decker (Master Student)
Jessica Herzig (Master Student)
Stefanie Kronhart (Technical Assistant)
Marc A. Niles (PhD Student)
Samira Ortega Iannazzo (Master Student)
Research Summary
Type I Interferons
Type I interferons are well characterized as pro-inflammatory cytokines essential for the survival of the host upon a variety of infections. We are interested in how interferons are induced and regulated upon certain viral infections, and which strategies viruses developed to escape type I interferon responses. Unexpectedly, we also observed anti-inflammatory effects mediated by type I interferons: In the absence of a functional type I interferon system, injection of artificial double-stranded RNA induces severe inflammation-associated liver damage which is not detectable in wild-type mice Here, we are investigating how type I interferons mediate protective anti-inflammatory effects, particularly in the liver.
Anti-drug Antibodies (ADA) against Factor VIII (FVIII) Products
In this project we analyze conditions related to the development of anti-drug antibodies (ADA) against factor VIII (FVIII) products. Development of ADA is a well-known side effect causing substantial complications in the treatment of hemophilia A patients with FVIII products. Currently, it is not well understood why some patients develop ADA against FVIII products while others do not. Employing primary human immune cells, we study conditions contributing to the immunogenicity of FVIII products.
Head of Research Group
Professor Dr Zoe Waibler
Publications
Email: [email protected]