Re­search at the Di­vi­sion Safe­ty of Medic­i­nal Prod­ucts and Med­i­cal De­vices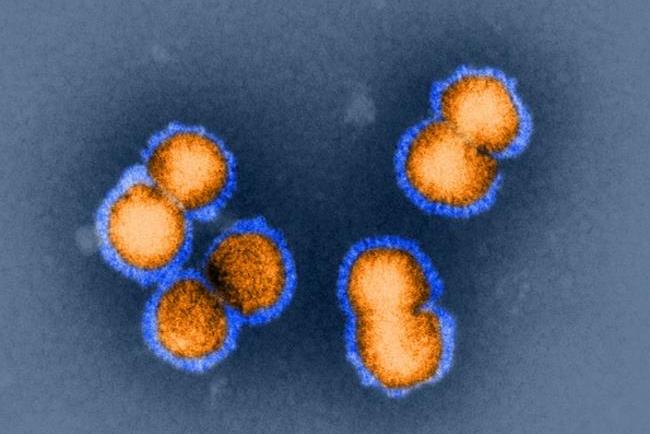 Research Team
Dr. Brigitte Keller-Stanislawski (Head of Division and Division Research Manager)
PD Dr. Thorsten Jürgen Maier (Head of research team | experimental research)
Professor Dr Markus Funk (Unit head)
Dr Dr Doris Oberle (scientist)
D. Jessica Roos (scientist | experimental research)
Dr Gaby Wangorsch (scientist)
Dr Karin Weißer (scientist)
Omar Awad (master student |experimental research)
Phong Huynh Phuoc (master student | experimental research)
Research Summary
In the use of vaccines and biomedicines, it is particularly important to detect and analyse adverse effects and drug risks at an early stage. The same applies to monitoring in vitro diagnostic devices (IVDs), the quality of which is essential for the safety of the blood and tissue donations tested. Based on safety data captured before and after the marketing authorisation, effective measures of risk reduction can be discussed and laid down as binding. A number of factors must be collected and examined to analyse the causes of serious adverse effects. For this purpose, non-interventional clinical studies are necessary in addition to the randomised controlled clinical studies. Other important instruments include the use of national and European databases and the analysis of defined laboratory parameters (in co-operation with establishments at universities).
A focus of scientific work in Division S is studies of the safety of vaccines and biomedicines including the safety during the collection and use of blood and blood components as well as tissue preparations. The aim of these studies is the development of methods for the recognition and quantification of drug risks. They also permit the validation of safety signals and testing the effectiveness of measures taken to minimise the risks. In addition, problems involved in the use of IVDs are recorded, causes of test failures are researched, and measures are taken to improve the safety of blood and tissue donations.
Another scientific focus of Division S is the experimental research in the field of inflammation to obtain a better understanding of the role of novel innate mediators of the body during inflammatory processes. On the one hand, this serves to increase the understanding of how inflammations form and end, and, on the other hand, to bring about a basis for novel anti-inflammatory therapies. Furthermore, the Experimental Research group also initiated studies of the pharmacodynamics of therapeutic monoclonal antibodies to be able to characterise better the efficiency and adverse effect profiles of this category of medicinal products.
Head of Research Group
Epidemiological research and pharmacotoxicology
Dr Brigitte Keller-Stanislawski
Publications
Phone: +49 6103 77 1010
Email: Brigitte.Keller-Stanislawski@pei.de
Research of inflammation mediators
PD Dr Thorsten Maier
Phone: +49 6103 77 1051
Email: Thorsten.Juergen.Maier@pei.de
Research Projects for Safety of Medicinal Products
Analysis of the safety of vaccines and biomedicines and validation of safety signals and quantification of drug risks as part of pharmaco-epidemiological studies
Studies of the pharmacotoxicology and biokinetics of adjuvants and excipients in medicinal products
Analysis of the effectiveness of measures taken to minimise risks
Development of digital technologies in drug safety
Studies of risk minimisation of transfusion-related infections and on the effectiveness of donor screening for blood and tissue preparations
Research Projects for Experimental Research
Studies of novel cysteine-reactive nitro fatty acids with co-valent bonding with drug targets relevant for inflammations
Role for sphingolipids in inflammatory processes
New biomarker in the systemic inflammatory response syndrome (SIRS) and in sepsis
Studies of the binding behaviour of therapeutic monoclonal antibodies and target structures